Township Committee
Mayor Lou Delorenzo


Ext. 241


Email

John Kocubinski
Ext. 241
Email

Brendan O'Donnell


Ext. 241


Email Ronald DeBaecke


Ext. 241

Email Christopher Doyle


Ext. 241

Email


North Hanover Township is governed under the Township form of government with a five-member Township Committee. The Township Committee is elected directly by the voters in partisan elections to serve three-year terms of office on a staggered basis, with one or two seats coming up for election each year. At an annual reorganization meeting, the Township Committee selects one of its members to serve as Mayor and another as Deputy Mayor.

North Hanover Township Committee by Resolution has named the Courier Post, the Burlington County Times and the Trenton Times Newspapers to publish Legal Advertisements for the year .

All advanced written notices of special meetings throughout the year shall be mailed to all persons requesting a copy of same after payment by such persons of a fee of $10.00. News media shall be exempt from such fee.
---
Jacobstown Volunteer Fire Chief Benjamin Palombi presented plaques to Mayor Durr and Deputy Mayor Butler, at their last Township Committee meeting, for serving the residents of North Hanover Township. Chief Palombi noted the exceptional support shown to the JFVC over the years.




Best of Luck in your future endeavors Mayor Durr and Deputy Mayor Butler.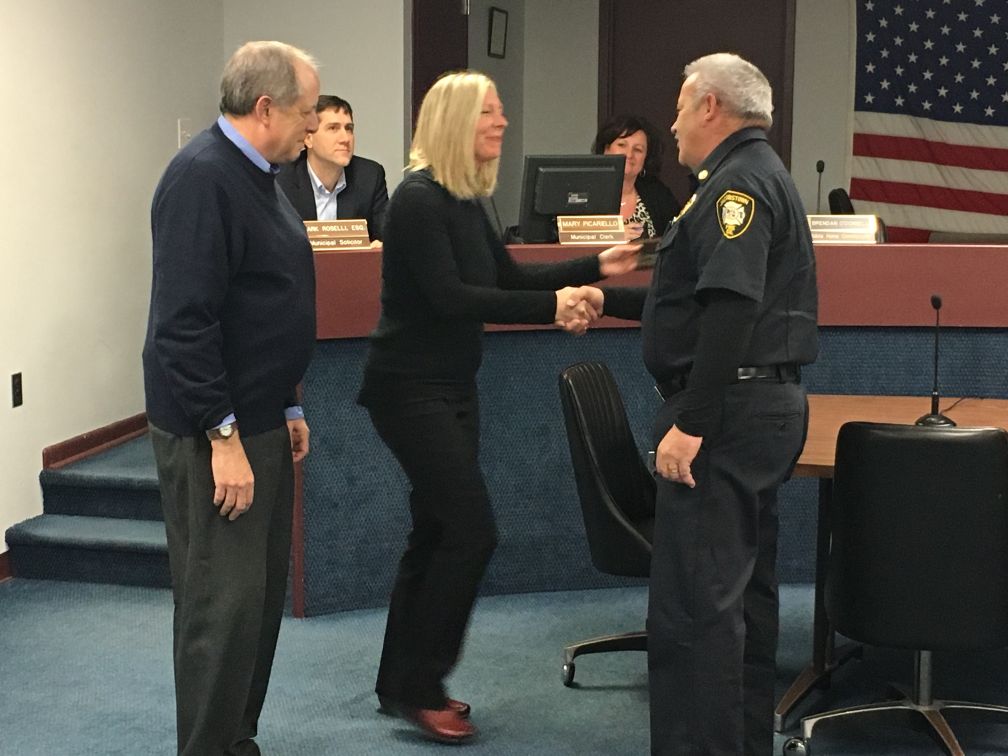 Twp. Committee Page
Twp. Committee Meetings will be held from 7:00 p.m. to 9:30 p.m. in the main meeting room located at 41 Schoolhouse Road, North Hanover Township. If additional time is needed, a vote will be taken by the Township Committee at 9:30 p.m. to either continue the meeting or to carry all left over issues to the next scheduled workshop or regular meeting.