Jacobstown Volunteer Fire and EMS Department
86 Chesterfield-Jacobstown Rd.
Jacobstown, NJ 08562


Dial 911 for Emergencies


Non Emergency (609) 758-8177
Follow us on Facebook
News and Updates:

Another great year of Santa in the books. Sorry if we missed you. A big thank you to Santa and his elves for coming out with us today. Our friends from Wrightstown Fire Company will be around on Christmas Eve in the Wrightstown portion of town.

---
January 8, 2018
Congratulations are extended to the members of Jacobstown Volunteer Fire Department who were sworn in at the North Hanover Township Reorganization meeting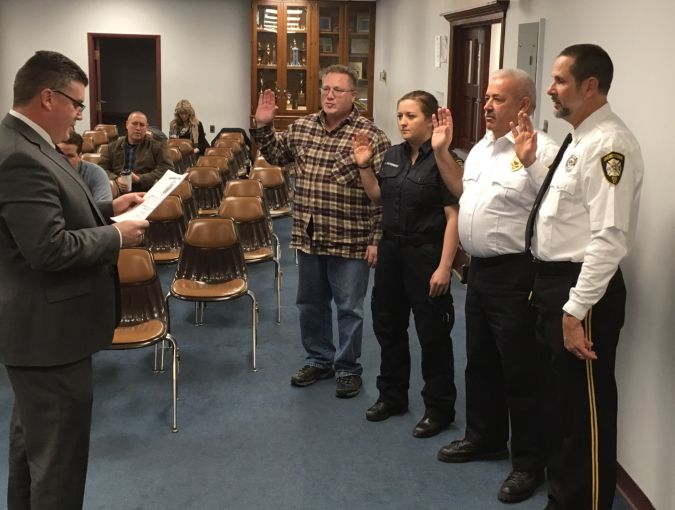 ---
December 2017 - Photo sent in by Joe Tartaglia
---
---
MSI Safety Bulletin- October is Fire Prevention Month
---
October 10, 2017
Fire calls 161
Ems calls 473
Been a while since our last operations post, but that hasn't meant we have slowed down any. Since our last update, members have responded to 2 in town structure fires and several out of town structure fires. Also, a car fire and many other incidents. This year is shaping up to be one of the busiest years with more fire than we have seen in several years. Fortunately, those slower years and our down time this year have been filled with training. This is helping to ensure that when we do arrive at these incidents we are ready to quickly and efficiently do our jobs, with 100% volunteer staffing.
If you have interest in becoming one of North Hanover's bravest, and join the Jacobstown Fire Company contact us on Facebook or visit the station. Don't forget this weekend is our fire prevention open house.
---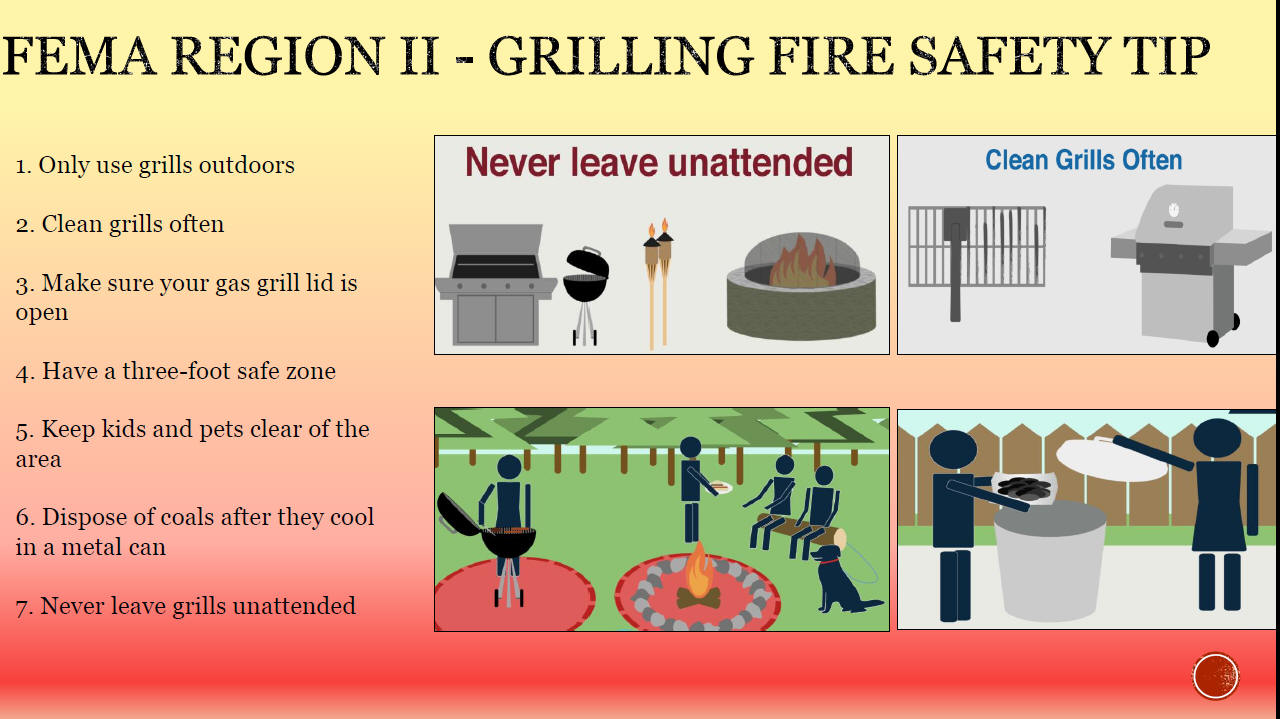 ---
Jacobstown Volunteer Fire Chief Benjamin Palombi presented plaques to Mayor Durr and Deputy Mayor Butler, at their last Township Committee meeting, for serving the residents of North Hanover Township. Chief Palombi noted the exceptional support shown to the JFVC over the years.
Best of Luck in your future endeavors Mayor Durr and Deputy Mayor Butler.
---
February 21, 2016
Assisting with Brush Fire on Route 295
---
January 31, 2016

The Jacobstown Volunteer Fire Co. Auxiliary Basket & Bag Bingo originally scheduled for January 23, 2016 was held on January 30, 2016 because of the snow storm.
---
January 23, 2016

In the event of emergency power or water failures the firehouse can be used for supply water or power charges. Stop by, with the impending storm we plan on staffing the station with VOLUNTEERS for the duration.


---

January 1, 2016

We at the Jacobstown Fire Company would like to thank all our supporters, the residents and patrons of North Hanover Township. To date we have had 174 fire calls and 696 EMS calls. It is and always will be our pleasure to provide fire and EMS services to our community. We look forward to 2016 and providing more community outreach and education. Please continue to follow us here.

Have a safe and happy new year and if you drink please don't drive.
Your friends at Jacobstown Fire Company

PS. If you have any interest in becoming a member this year. Don't hesitate, ask today!


Calls for the year 2015: Fire: 174 EMS: 696
---
| | | |
| --- | --- | --- |
| | | |
December 3, 2015

Operation Santa Claus


Hello great folks of North Hanover. It is that time of year again and Santa Claus has just called the Jacobstown fire chief personally to let us know when he will making an appearance in our great town. Santa will make an early visit Friday Dec. 4th - 7 pm at the North Hanover Twp Municipal Building on Schoolhouse Rd. to help us with our Annual Tree Lighting and to have a meet and greet with all of the local boys and girls.
Then on Friday Dec. 18th and Saturday Dec. 19th, the JVFC will have the pleasure of escorting Mr. & Mrs. Clause around town. Friday he will make his way around the north side of town (RT 537 to the Chesterfield Twp. line) and Saturday will be the south side of town
(RT 537 to the Plumsted Twp and Wrightstown Boro lines). Due to Santa's very busy schedule , he cannot give an accurate road by road arrival time so please listen for the fire trucks sirens to let you know Santa is on his way . If anyone may have special needs or

request due to the lights and sirens please call the JVFC @ 609-758-8177 and leave a voicemail or email at

Jacobstownfirecompany@jacobstownfire.org

. Mr. & Mrs. Claus and the members of the Jvfc are looking forward to seeing all of you soon. Merry Christmas & Happy Holidays.
---
Make sure you water your tree.
---

Teach your Children the Right Thing To Do.
What Would a Child Do in a House Fire?
Click facebook link below:

https://www.facebook.com/SoFloAntonio/videos/1185757404798845/
---
November 23, 2015
Virtua of Burlington County officials launch PulsePoint app, Nov. 20, 2015.
Virtua Health and Burlington County officials launched the PulsePoint app, which alerts CPR-trained users to nearby cardiac arrest victims in need of help, at a press conference on Friday, Nov. 20, 2015. (Michelle Caffrey | For NJ.com)
---
November 10, 2015

This weekend Jacobstown Fire Company and Cookstown Fire Company had a joint training session learning about how to evacuate horses from a burning building. We understand that horses are a huge investment for their owners as well as a member of the family. We invested our time in this training to ensure we provide the best service to our two and four legged citizens.

Additionally, happy birthday to the United States Marine Corps. And thank you Veterans for your service.
---
October 13, 2015

As summer fades away and temperatures begin to cool, we begin to transition from running air conditioners to heaters, furnaces, and fireplaces. Jacobstown Fire Company would like to remind everyone to operate these heating units for the first time, during daylight hours and while someone is home to watch. Many malfunctions happen within the first few times of use after being dormant for the warmer months. Heater malfunctions can be misfires, cracked internal parts, or clogged chimneys. Any of these malfunctions can lead to Carbon Monoxide buildup or Fire. Additionally check and test all carbon monoxide detectors and smoke detectors before using heating equipment. When in doubt call a certified repairman or inspector to assist in restarting heating systems. If any alarm sounds call, as both fire or Carbon Monoxide are deadly.

With hurricane Joaquin predicted to hit the New Jersey area Jacobstown Fire Company, North Hanover Police Department and North Hanover Office of Emergency Management was watching the predictions closely and prepared to take action. We were able to breath a sigh of relief when the predictions showed that the storm was turning. Don't forget that the Atlantic Hurricane season does not end until November. Then we are pushed into cold weather events. Those who have them keep those generators handy and ready for more the winter weather to arrive.

For more information on severe weather preparedness or safe operation of heating or electricity systems, contact us via our facebook page or company email.
---
Special congratulations to our Fire Lieutenant and Chief Petty Officer Edward Lubas on his recent retirement from the United States Navy. After 24 years of dedicated service we say thank you for serving our country and our community.
---
August 24, 2015
Congratulations to North Hanover Fire Chief Benjamin Palombi who was sworn in on August 19 as Honorary Commander of the Joint Base Mcguire-Dix-Lakehurst.
July 14, 2015
As summer heats up weather can become rather unpredictable. This was evident in the severe storms that struck the southern area of Burlington County. Jacobstown Fire Company was called to assist in the response to these emergencies.
As our area is still rural, power outages and other severe weather emergencies are a common occurrence for many of our residents. Be sure to check out our preparedness section and FEMA's website for tips for preparing for these events. Be sure to monitor our Facebook page for updates and news.
Summer is also a great time to start your volunteer career with our department. Training is provided and college credits are available.
---
June 17, 2015
Members of Jacobstown Fire Company and North Hanover Police Department training together to recertify in CPR. Training together ensures that we work together flawlessly during an emergency. This provides the high level of service. CPR classes will be open to the public in the future so check back here and our Facebook page for details.